As the warm summer days start to wind down, it's time to make the most of the final days of the season in and around Fresno. If you're a proud owner of a car from Own a Car in Fresno, you have the freedom to explore and enjoy the diverse range of activities the region has to offer. From outdoor adventures to cultural experiences, this blog highlights the top end-of-summer things to do in and around Fresno.
1. Explore Yosemite National Park:
Just a short drive from Fresno, Yosemite National Park beckons nature enthusiasts and adventure seekers alike. Take advantage of your car from Own a Car and embark on a scenic journey to this stunning national park. Hike iconic trails like Yosemite Falls or Bridalveil Falls, admire the breathtaking views from Glacier Point, and immerse yourself in the beauty of the natural wonders that Yosemite has to offer.
2. Visit Woodward Park and Shinzen Japanese Garden:
Spend a relaxing day at Woodward Park, one of Fresno's most beloved recreational areas. Take a leisurely stroll through the picturesque Shinzen Japanese Garden, which is in full bloom during the late summer. Enjoy the serene atmosphere, meditate by the koi pond, and take in the vibrant colors of the surrounding flora.
3. Wine Tasting in the Fresno County Wine Region:
Fresno County boasts a burgeoning wine region with numerous vineyards and wineries. Hop into your car and take a scenic drive through the countryside to discover local wineries. Participate in wine tastings, savoring the rich flavors of award-winning wines, and indulge in the beautiful landscapes of rolling vineyards.
4. Day Trip to Kings Canyon National Park:
Extend your outdoor adventures by taking a day trip to Kings Canyon National Park, another gem in Fresno's vicinity. Home to impressive canyons, waterfalls, and sequoia groves, this national park offers incredible opportunities for hiking and exploring. Don't miss the General Grant Tree, one of the world's largest trees.
5. Attend Local Events and Festivals:
Fresno's vibrant community hosts various end-of-summer events and festivals. Keep an eye out for outdoor concerts, art fairs, food festivals, and cultural celebrations happening around the city. With your car from Own a Car, you can easily hop from one event to another, making the most of the summer festivities.
6. River Rafting on the Kings River:
For thrill-seekers, end the summer on a high note with a river rafting adventure on the Kings River. Gather your friends or family, load up your car, and head to one of the reputable rafting outfitters in the area. Navigate through exciting rapids and enjoy the refreshing waters, creating unforgettable memories to cherish.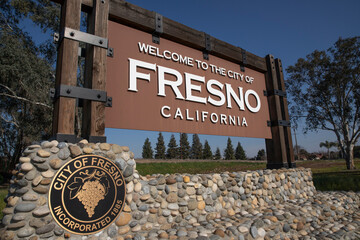 As summer comes to a close, the Fresno region offers an abundance of activities to make the most of the season's final days. Whether you're exploring the natural wonders of Yosemite and Kings Canyon National Parks, enjoying the tranquility of Woodward Park's Japanese Garden, or indulging in wine tasting at local vineyards, having a car from Own a Car in Fresno gives you the freedom to experience it all. Don't miss out on the cultural events and festivals that bring the community together during this time. So, fuel up your Own a Car, embrace the adventures, and savor the last moments of summer in and around Fresno.