Summertime means warmer weather and it is a great time to get your car checked out so make sure it is ready for the warm summer months ahead!
Check/test the Air Conditioning. You do not want to find out on a sweltering hot day that your vehicle's AC has quit working! Check to make sure it is functioning as it should and if needed have a mechanic give your system a boost! If you find any leaks or issues, now would be the best time to get them fixed so you are ready for the heat!

Tire Pressures. Be sure to re-adjust your tire pressures once warmer weather hits. Air expands when it gets hot, the last thing you want on a hot summer day is a tire blowout on the highway! Also, check for any cracks or leaks that the winter months could have caused! Check your vehicle manual or tires for the correct tire pressure!

Rotate if needed! Speaking of tires, when was the last time you had yours rotated? Having that done is important to the life span of your tires as well as keeping your gas mileage where it should be!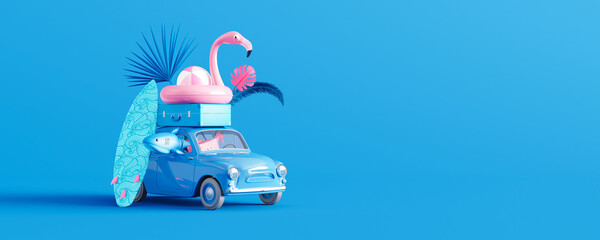 Fluids! Make sure your underhood fluids are all topped off and you are ready for the road! Coolant and windshield wiper fluid is especially important here!

Wipers! While you are checking the wiper fluid, take a look at your wipers. Are they in good condition for a summer rain? Or are they dry/brittle and mauled up from the harsh winter? Now is a great time to get these changed out for new so you can have a streak/noise-free drive during the rain!