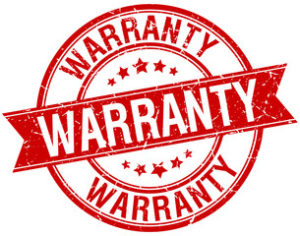 Warranty Madness!
Warranties, are they worth it? If so, which ones? What is a Lifetime Warranty? So many questions! Many dealerships you go to will offer a warranty, some for free for a very limited time, or some you can buy as an extended warranty after the Dealerships one runs out. In this article, we will discuss why these are important and what ours here at Own a Car Fresno is so great!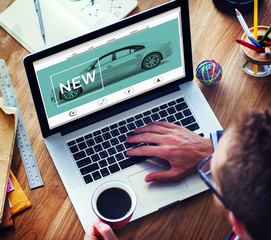 Car buyers like yourself usually spend time researching what to buy and how much is a good price point, but they usually skip over the part about warranties, because, well it's usually pretty confusing and everyone is different.
What is an Extended Warranty?
Most extended warranties are agreements to cover auto repairs after factory warranties have expired. The items that they include vary from plan to plan, but they don't typically cover wear-and-tear or routine maintenance items such as brake pads, tires, air cleaners, or oil changes. Some plans include extras, like towing, roadside assistance, or trip interruption protection. In some cases, you'll have to pay a deductible before the plan kicks in, while others will pay every dollar of repair costs. They typically will cover your vehicle for a set number of years, miles, or both.
How Our Warranty is Different from Others
NO YEARS, NO MILE RESTRICTIONS
EverDrive is a Powertrain Limited Warranty that is provided to Own a Car's customers as an EXCLUSIVE courtesy of Own a Car Fresno. Customers pay ZERO DOLLARS at the time of sale for the warranty coverage. The warranty has no year and no miles restrictions.
Terms apply. Not all vehicles included. See dealer for further details and questions.
Covered items include Lubricated Engine parts such as pistons, crankshaft, etc., Lubricated Turbo/SuperCharger parts, all internally lubricated Transmission parts, lubricated Transfer Case parts,  and Towing Assistance up to $75 per occurrence.
Some requirements include:
Maintain a record of performed maintenance (work orders from maintenance shop).
Perform maintenance at certified mechanic shop (manufacture recommended maintenance).
The vehicle must be for personal use only (commercial use will void coverage).
Registered owner(s) must be vehicle operators.
What is Excluded?
Vehicles with over 80,000 miles at the time of sale.
Vehicles older than 7 years old at the time of sale.
The following makes: BMW, Audi, Mercedes-Benz, Cadillac, Land Rover, Jaguar, Volkswagen, Subaru, Porsche, Mini, and Fiat.
Following models: WRX, Lancer Evolution, Corvette, Challenger SRT, Challenger RT, Mustang GT, Camaro SS, Acadia, Traverse, and Enclave.
Altered suspension vehicles: vehicles with lift over 4″.
Hybrid and electric vehicles.
Making a Claim is as easy as:
Call Own a Car Fresno with vehicle information; speak to the warranty claims department.
Provide maintenance records to Own a Car Claims Department.
Schedule an appointment with the issued repair shop.
Drop off the vehicle to the issued repair shop with a $500 deductible.
Pick up the vehicle when ready and continue to enjoy the vehicle.
What Isn't Covered?
So we already know what type of things are covered, but what isn't?
Maintenance and wearable parts, cosmetics (nope that door ding isn't covered!), electrical such as sensors, fuses, monitors, etc., non-lubricated engine parts like oil pump, mounts, water pump, as well as Driveshafts, axel shafts, flywheel, power steering, seals, and gaskets.
Also Not Covered: INCIDENTAL OR CONSEQUENTIAL DAMAGES OR LOSS CAUSED BY
Damages due to leaking cooling hoses, pump failures, overdue maintenance, road conditions, misuse, negligence, alterations, racing, accidents, vandalism, lack of proper maintenance, overcapacity towing, abuse, overheating, and operation without proper lubrication or coolant.
Want more information? Contact us here – check out our website here – or come on down!